Speaking to an auto insurance broker is a great way to get the best coverage at the best price. With over a decade of experience, Ambroziak & Rao Insurance Brokers have been insuring drivers regardless of their insurance history. Call for an auto insurance quote today!  Call Filip Ambroziak at (416) 803 – 2113 or email filipa@pbnet.ca. Our office is conveniently located on Dundas and Confederation in Mississauga. 
Let find you some good rates!
Ontario Car Insurance Quote
Current Auto Insurance in Ontario
In Canada, we are currently experiencing what insurance brokers call a "hard market". This means auto insurance companies are increasing their rates and tightening up their underwriting as a result of their current underwriting losses. Getting a low auto insurance premium is more difficult now than in previous years. 
Sadly, Ontario has been hit very hard with these rate hikes. 
We hope to see a reduction of premiums in the near future and we hope to see our government getting more involved with creating solutions to the current situation.
If you use your vehicle for your own business or are a contractor and use it to drive to clients homes, you will require a Commercial Auto Policy. Your personal policy will not cover you correctly. In many cases, commercial auto insurance can be less costly than a personal insurance policy. 
If you choose full coverage, you then have the option to play with your deductible. A deductible is the portion of the loss which you pay. An example would be: You get into an accident with your new Honda and damages to your car are $12,500 with a $1000 deductible. You will receive $11,500 for your loss. The reason insurance companies do this is to avoid payouts for small claims.
Speaking to an auto insurance broker is always a great place to start. Whether you have a problematic insurance history or are simply looking to get a better premium, an insurance broker will offer guidance. Want to save money on your car insurance? Try bundling up your property insurance for up to 20% savings! 
GTA and the surrounding areas have recently been hit with major insurance premium increases. The best way to fight the price hikes is to shop around! This is where an auto insurance broker can help. Call Filip Ambroziak at (416) 803-2113 for a quick quote! 
Unfortunately your past accidents and tickets will increase your insurance premium. Tickets will stop having an effect after three years from the date it was paid. Accidents will take six years. If the driver has many claims (accidents) and convictions (tickets), many insurers may decline to accept them. This driver will then need to apply to a high-risk insurer who will charge a large amount and will ask for a large down payment.
As an Ontario car insurance broker, we can help you get your high risk insurance policy as a last resort. Call Filip Ambroziak at (416) 803-2113 or email filipa@pbnet.ca for a quick quote!
Rating is the process that insurance companies use to generate your premium. Automobile rates are based on a few factors: your postal code, the vehicle you drive, how many kilometers you drive to work etc.  Rates are based on past statistics. So if it's proven that Honda Civics had the most accidents in the past, they will be charged a higher premium.
Principal or Occasional Driver?
Every car insured must have a principal driver. If there are three cars in the household and three drivers, each driver will need to be a principal driver. If in the same home, there are four drivers, only then can one of them be an occasional driver.
Young principal drivers are generally much more expensive than older, more experienced drivers. Insurance drops a significant amount  when the driver turns 25 years old.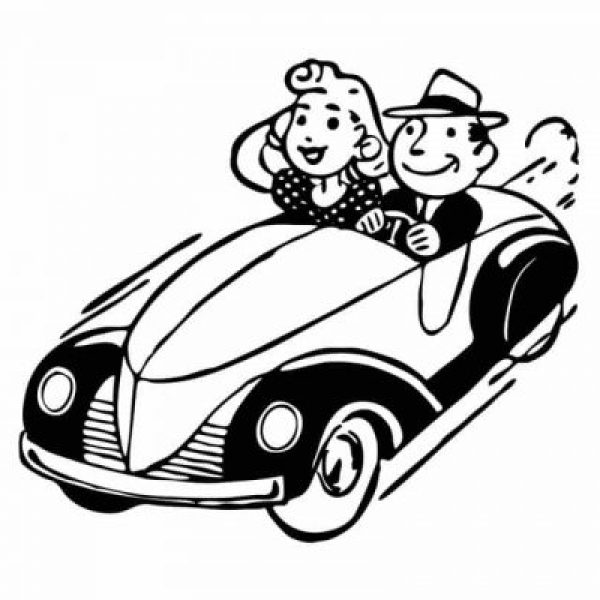 Full Coverage or Liability?
Upon contacting a broker for a quote (approximate insurance price), you will be asked whether you want full coverage or just liability. Liability insurance is mandatory in Canada while full coverage is optional unless you have a lien on your car. Liability insurance exists to protect you in case you injure or cause damage to a third party. For example: If you hit a pedestrian, you are liable for his or her injuries and you can be sued. If you hit another car and cause damage to their vehicle, you must pay for that loss. With liability insurance, you are covered for these incidents. For a list of examples please click here.
Full coverage is coverage for your own vehicle when you are at fault. If you accidentally hit another car and your car was damaged, your insurance will cover the cost subject to a deductible. Generally, when purchasing a new car, it is advisable to purchase full coverage because the costs to fix a new car will be much higher than an older, used model.
When speaking to an auto insurance broker in Ontario, be sure to ask for a quote with both full coverage and one way to see the price difference. In some cases it can be as little as $25.00 extra per month. You can call for an auto insurance quote at (416) 803-2113 or email filpia@pbnet.ca. 

Find more Great auto insurance rates
We have been providing auto insurance quotes across the entire province. Are you looking to move somewhere else? Get the best auto insurance quote in your city! View our service areas below!